Meet Our Instructors
Professor Darren McCall - Head Instructor
Brazilian Jiu-Jitsu 4th Degree Black Belt & 1st Degree Judo Black Belt
"I am married and we are the proud parents of five boys and one girl (including twins!). With eight members in our family, we know how valuable every dollar is, and we strive to make our programs very affordable. I began my grappling training in 1994 with Judo and I received my black belt in 1999. In 2000, I started training BJJ and received my black belt in 2007. Now, I'm a 4th degree black belt in BJJ under 7th degree black belt Murilo Bustamante. I enjoy sharing my knowledge, enjoy watching others learn, and achieve their goals and dreams!"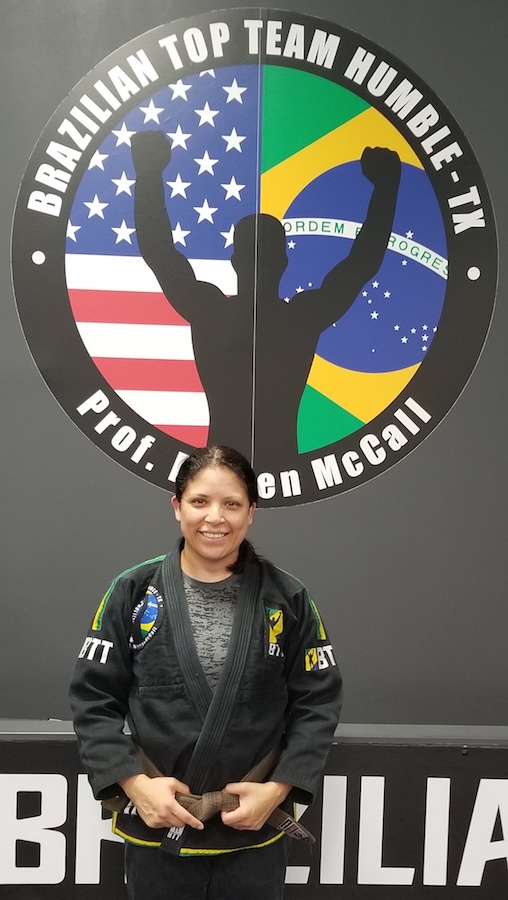 Liz McCall
Kids BJJ/MMA Instructor and BJJ Assistant Instructor (Black Belt)
"I started training Jiu-Jitsu in 2010, not knowing that I was going to fall in love with it. I am eager to learn this art and definitely share my knowledge with others who have chosen the same path! This is a lifestyle and I look forward to helping people better their lives on and off the mats with Jiu-Jitsu!"
---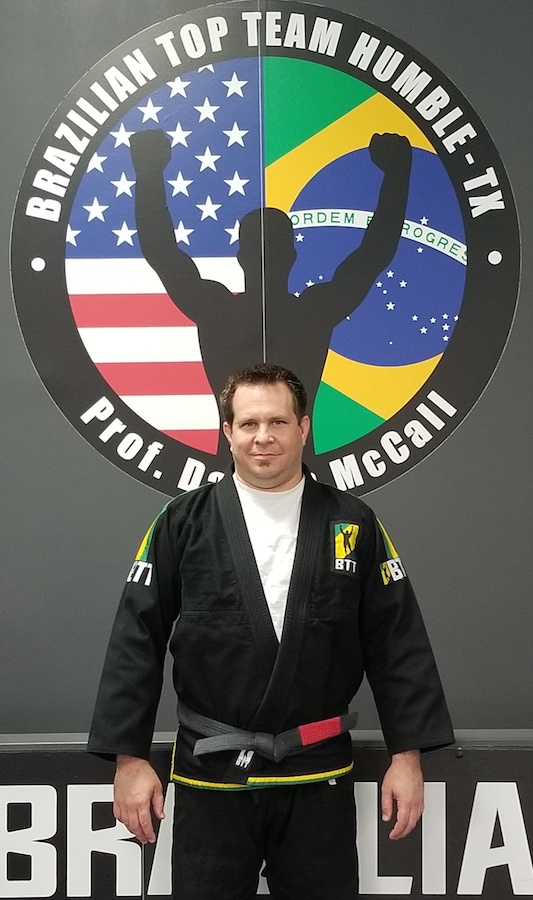 Mike Burgus
Instructor(1st Degree Black Belt)
"I've been a student of the art since 2007. I play a technical and passive game with a lot of emphasis on escapes and reversals. Jiu-Jitsu is more than a combination of techniques. You get to set traps and exploit your opponent's aggression. It is a mental game as much as it is a physical game. I really enjoy the mental aspects of the game!"
---
Lalo B.
Muay Thai Kickboxing Instructor
"I started my Muay Thai journey at 26yrs old. I walked into McCall MMA and tried the Muay Thai class. After class, I knew that it was something that I wanted to do everyday. Today, I'm still very active in the scene and attend fighter seminars and participate in kickboxing matches as well as MMA fights. I get to share my knowledge to others who are like me when I started and the journey continues."
---


Webb Bishop
Kids BJJ Assistant Instructor
(4th Degree Brown Belt)
"I started my Jiu-Jitsu journey with McCall MMA in 2014. The art opened my eyes to a concept of training that requires my "everything." I learn more about myself as the training progresses and I'm able to improve myself on and off the mats. The McCalls have definitely fostered a family environment for all to train and grow together!
Marcus Weaver
Instructor(1st Degree Black Belt)
"Training Jiu-Jitsu has been the best thing I've done for myself! It has sharpened my mind as well as my physical body. Not only have I gained knowledge of an amazing martial art, I have gained a family of liked minded people that are important to me, and help me get better as I aim to make them better in return."